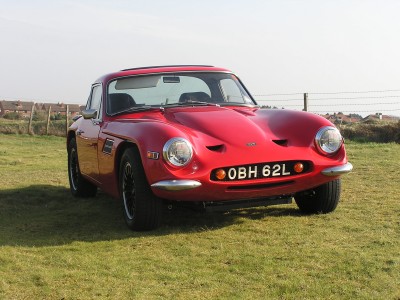 1972 TVR Vixen S4

( first registered Jan 2nd 1973 )

This car was one of the many excellent restorations carried out by Ian Bannister, Ian's restorations are second to none !

This 1972 TVR Vixen S4 was purchased in a restored condition, and is a credit to the work done by Ian. A number of special features were incorporated in this vehicle as follows :




CHASSIS MODS
Complete chassis strip and shotblast, repair where needed and modified as below
Chassis modified to take a spacesaver wheel and later m radiator
Fitted a later M series radiator
Special radiator fan assy
Polyester Powder coated ( in black ) the chassis wishbones springs brake drums & misc. parts
DRIVELINE MODS / STEERING / SUSPENSION
Fitted a RS2000 alloy bellhousing allowing a Sierrra g/box to be fitted
Fitted a Sierra 5 speed gearbox
Fitted a 3.54:1 TR6 rear diff
Strengthened diff cradle fitted ( 3000M type )
Uprated special hardy spicer joints in driveline
Special propshafts ( with removable joints )
Reconditioned Steering rack fitted ( early Herald )
Solid alloy steering rack mounts
New front wheel bearings and re-con rear hubs fitted
New Trunnions kit, top joints and track rod ends fitted
ENGINE MODS
Modified the engine from 1600cc to 1700cc, fitted a 234 road/race cam
Head converted to run on super unleaded
Engine fully balanced
Flywheel lightened
Duplex Timing Gear ( with vernier adjustment )
Steel bottom pulley
Fitted a gasflowed 4 branch stainless steel exhaust manifold
Fitted a stainless steel silencer
Fitted luminition electronic ign
Fitted a new Facet fuel pump ( and spare )
New Webber Carburator fitted
New bottom hose fitted, spare top hose to hand
Aluminum rocker cover fitted
Radiator fully reconditioned in 2006
ELECTRICIAL / TRIM
Electrical cut off switch
Alternator
Full electrical rewire using relays.(see the interior photos page)
Complete retrim to original spec
Master battery switch
BRAKING
Complete braking system with cunifor brake pipes brass fittings and Aeroquip braided flexible pipes
New Master cylinder and servo
New alloy cam cover
Calipers stripped and powercoated, new pistons and seals fitted
New Rear cylinders fitted
Recent change of pads and shoes
BODY / GENERAL
Fitted a removable ( two bolts ) towing bracket !!
Glass rear window
Door heads strengthened in corners
New door hinges
Fitted as many as possible Stainless Steel nuts and bolts to retain ancillary parts.
Special alloy fuel tank fabricated and fitted
Fitting a Wabasto sun roof
Bonnet fitted with stainless steel pins, for easy removal ( electricial connections, bullet connectors )
New USA spec fuel cap fitted

I have really enjoyed owning this TVR as in my young days ( in 1969 ) I owned a Grantura mk 2 and always wanted to own a Vixen !

Unfortunatly old age and arthritis have begun to catch up with me and I am finding it increasingly difficult to get in and out of her, although when seated it's wonderfull fun !

I will let you judge the condition of the vehicle from the photos, it is rare to find a TVR Vixen in such excellent condition.



The vehicle was sold in 2007 and I have now replaced it with the last S4C to be produced by TVR in 1995.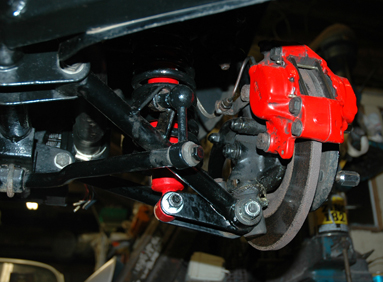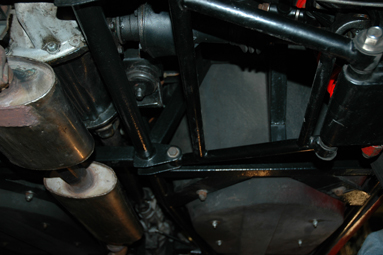 Some recent photos of the chassis and suspension

Photos taken March 2007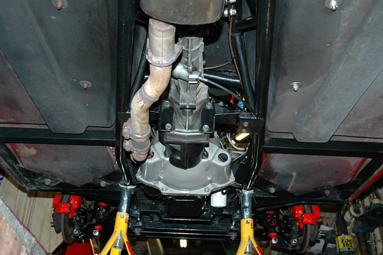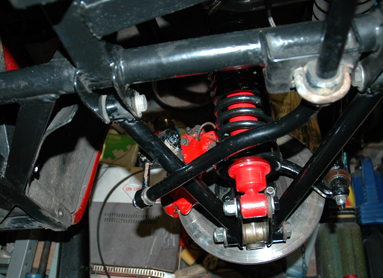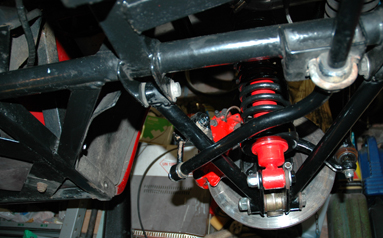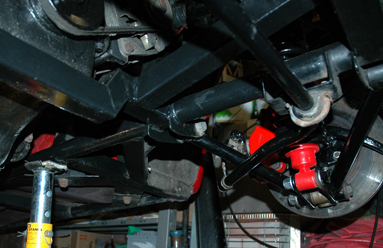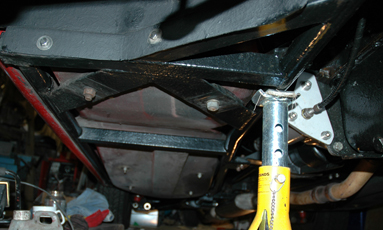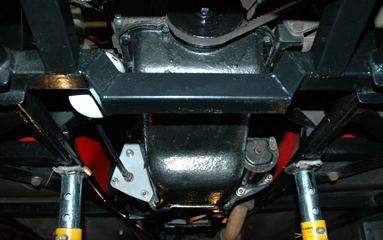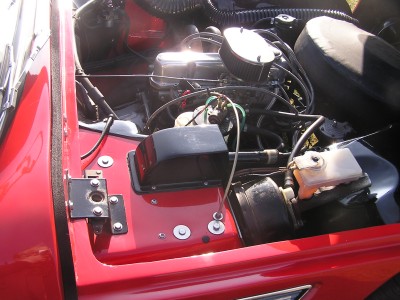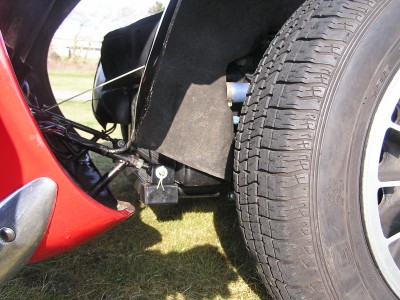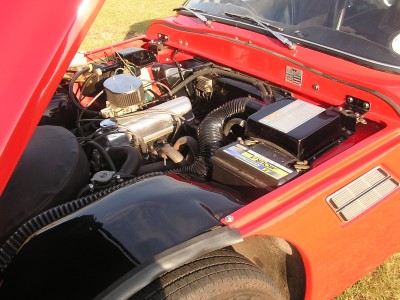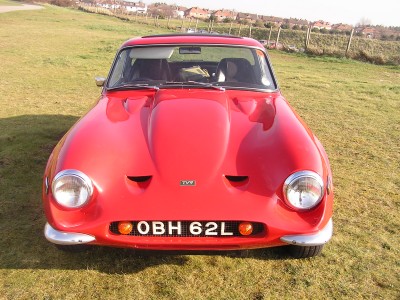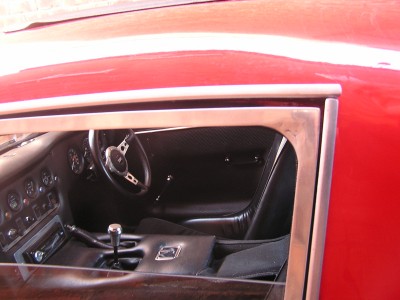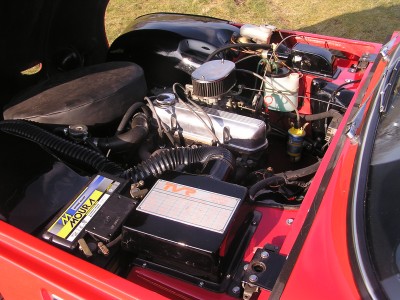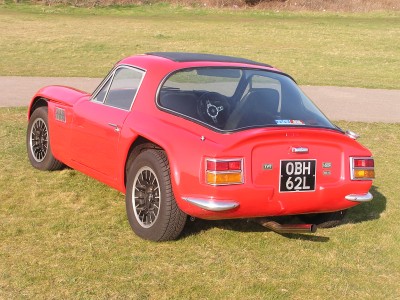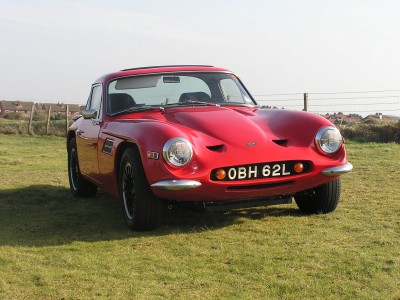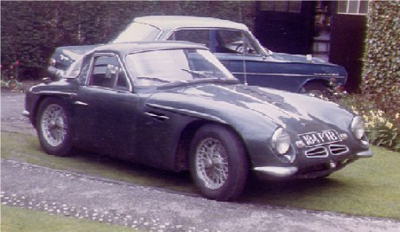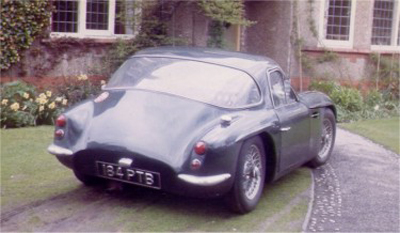 My 1960 TVR Grantura Mk2
The rear view of the Grantura